by Dr. Anchal Goyal
Editor(s): Dr. A.D. Gray; Tabitha M. Chapman, MFT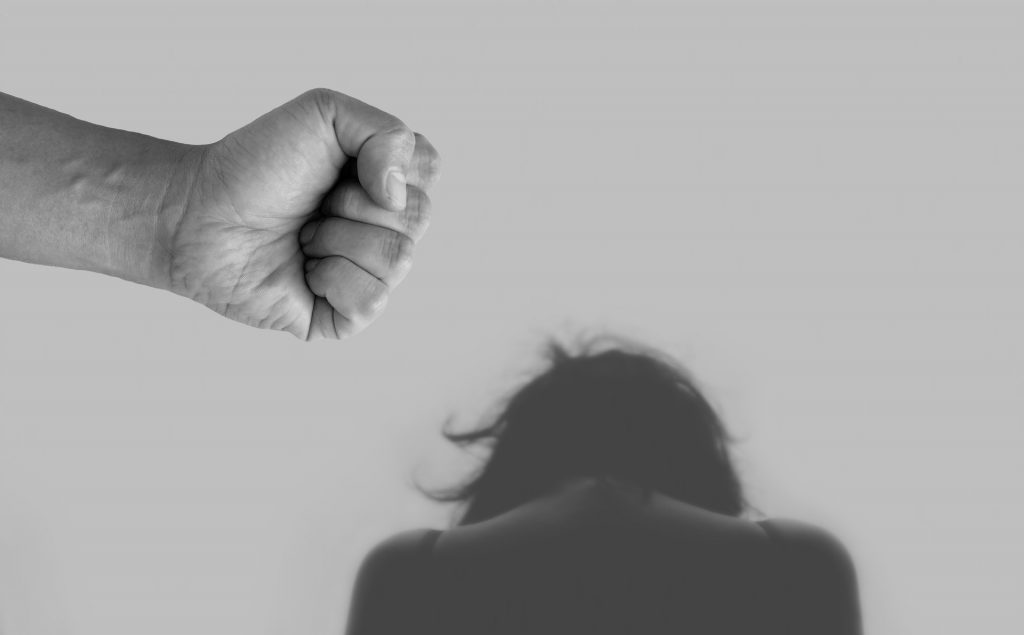 Domestic violence is serious, it affects a large proportion of the population. The harm it causes can last a lifetime and spans generations. This has caused serious adverse effects on health, education, and employment. Thus, it is important to prevent all forms of domestic violence. The ultimate goal is to stop the violence before it begins and promote healthy, respectful, and nonviolent relationships and communities.
Studies have reported that there are multiple strategies and approaches which can prevent the harmful and long-lasting effects of domestic violence on individuals, families, and communities. (Niolon et al., 2017) In addition, the primary prevention of these types of violence will save the physical, mental, and economic well-being of survivors.
Prevention Approaches for Domestic Violence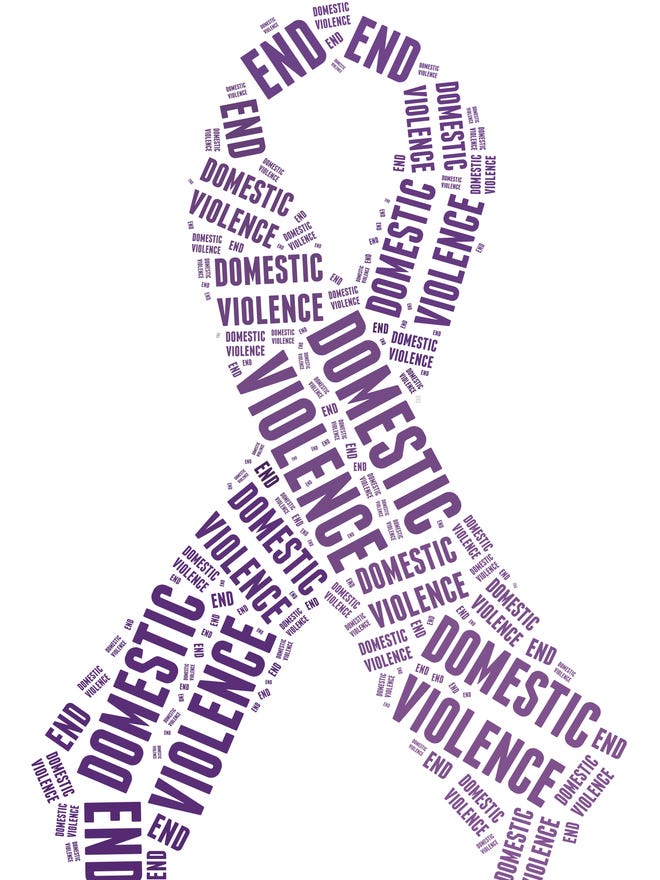 In acknowledging the large-scale and extensive consequences of the problem, various strategies and approaches have been used to prevent domestic violence. Examples of current best practices in the primary prevention of domestic violence include early childhood and family-based approaches; school-based approaches; public information and awareness campaigns; and structural and policy approaches. (Niolon et al., 2017; Harvey, Garcia-Moreno, & Butchart, 2007).
Early childhood and family-based approaches
Early childhood interventions are important not only for securing the health and well-being of children but for promoting healthy behavior and social functioning—including non-violent intimate partnerships and respectful, consensual sexual activity—throughout the lifespan. Key elements of this approach include teaching parents to model healthy relationships, to manage their children's behavior positively and without harsh physical punishment, and fostering children's anger management, impulse control, problem-solving, conflict resolution, and social skills. (Chapman & Monk, 2015; Braithwaite & Fincham, 2014).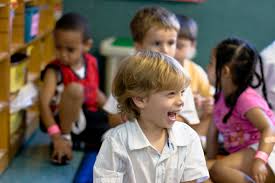 Researchers have found that programs that seek to reduce children's aggressive behavior and promote the development of positive skills have been effective in preventing the developmental trajectory of ongoing violent and delinquent behavior (Chapman & Monk, 2015; Farrington, 2006). These programs include early childhood home visitation programs and parent training programs that teach children and parents about non-violent disciplinary techniques and behavior management skills. (Niolon et al., 2017; Miller, 2017; Fortson, Klevens, Merrick, Gilbert, & Alexander, 2016; Ball et al., 2012).
School-based Approaches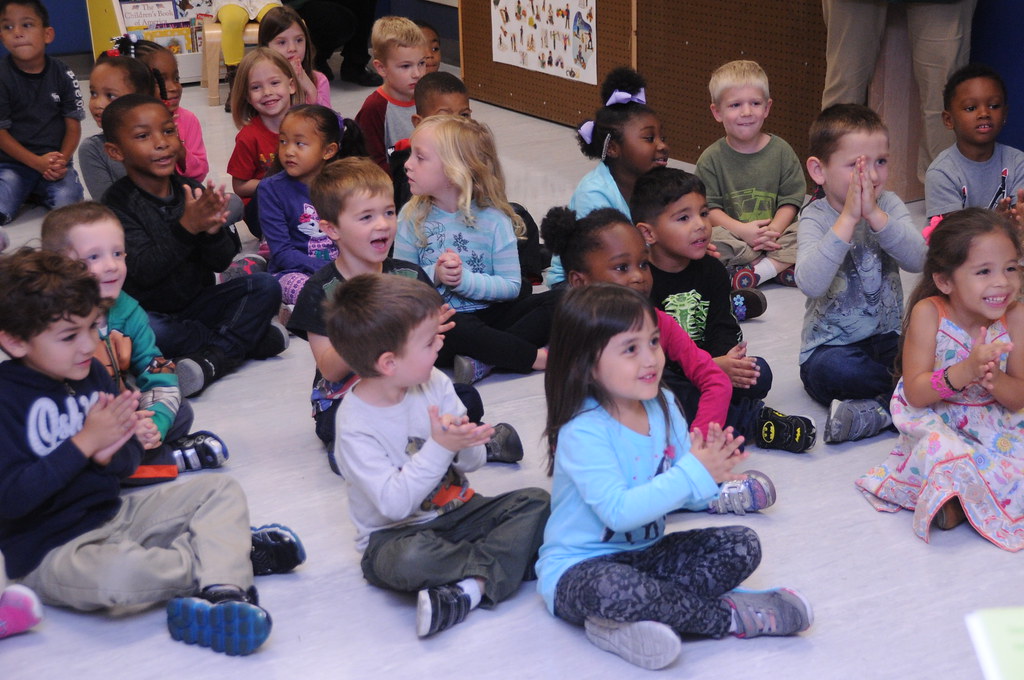 School-based violence prevention programs have been used to tackle a range of issues including child sexual abuse, bullying, dating violence, and sexual assault. These interventions typically aim to build children's knowledge about child sexual abuse and their capacity to protect themselves.
Key components of these programs include educating children about different kinds of touch, self-esteem, secrets, and self-protection strategies such as shouting, insisting on being left alone, threatening to tell, and telling a trusted adult. Example of such curricula includes Good-Touch/Bad-Touch® (USA). (Fortson et al., 2016; Makleff et al., 2020).
Public Information and Awareness Campaigns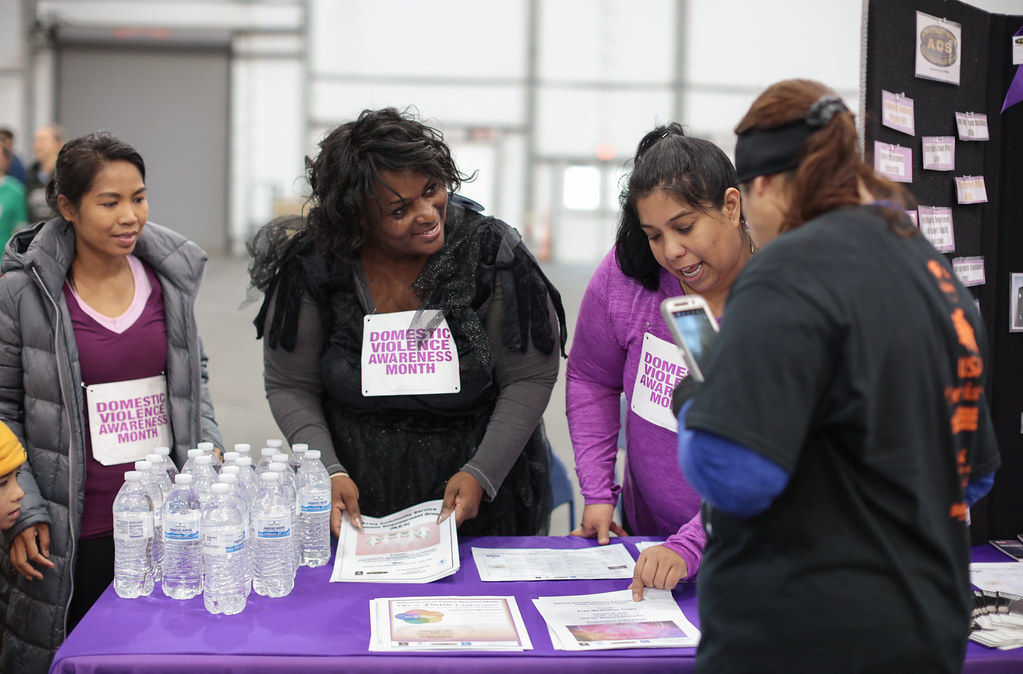 At present, public information and awareness campaigns have evidence supporting its effectiveness to raise awareness of domestic violence as a societal problem and as a crime to change public attitudes and norms to contribute to its prevention. Such campaigns often disseminate messages through mass media channels and may include other mechanisms such as town meetings or community theatre.
Campaign goals include raising public awareness (e.g. about the extent of the problem, about domestic violence as violations of women's human rights, about men's role in ending violence against women), providing accurate information, and dispelling myths and stereotypes about domestic violence, and changing public opinion. (Moreno Martín, Alvarez, Alonso, & Villanueva, 2020; Harvey et al., 2007).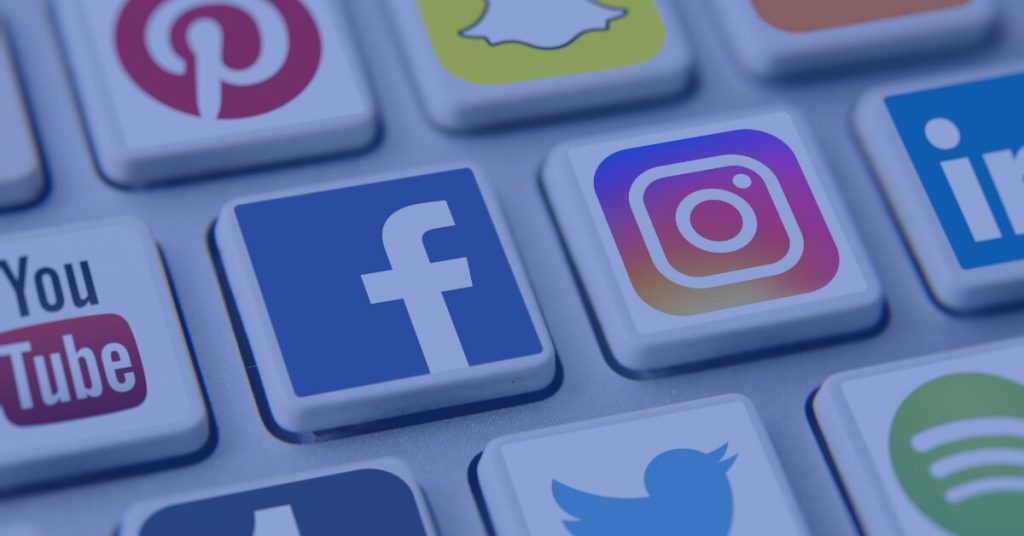 Media campaigns are a key element in preventative public health approaches and have been utilized as a part of the strategy to end violence. Media campaigns convey messages about healthy behavior to broad populations via television, radio, the Internet, newspapers, magazines, posters, and other printed materials. Media campaigns have focused on raising awareness of violence in whole communities or encouraged victims to recognize their partner's abusive behaviors. Also, campaigns encouraged victims to seek help from appropriate services. (Stanley et al., 2016) The great promise of mass media campaigns lies in their ability to disseminate well-defined behaviorally focused messages to large audiences repeatedly, over time, and at a low cost per head. (Wakefield, Loken, & Hornik, 2010).

Public awareness campaigns on domestic violence aimed at reaching both perpetrators and victims of abuse to educate community members about the severity of the issue, encourage people to take action to promote social change, and alert survivors to the availability of services. (Keller, Wilkinson, & Otjen, 2010) The goal of these campaigns is to empower victims to escape abusive situations and to encourage perpetrators to seek assistance in changing their behaviors. Through public service announcements and advertisements, such campaigns typically provide information regarding warning signs of domestic violence as well as community resources for victims and perpetrators. (Moreno Martín et al., 2020; Keller et al., 2010).

For example, in the United States, domestic violence public awareness campaign is orchestrated by the National Domestic Violence Hotline in conjunction with the Department of Defense. The ultimate goal of this campaign is to inform men, women, and their families about domestic violence and provide a vital link to life-saving services by connecting people to the National Domestic Violence Hotline. The National Domestic Violence Hotline provides support, crisis intervention information, education, and referral services to help survivors of domestic violence so they can live positive, healthy, and free of abuse lives. (Battered Women's Justice Project, 2014).
Structural and policy approaches
Laws and policies that make violent behavior an offense send a message to society that it is not acceptable. Both public health and human rights advocates believed that structural interventions hold great promise for significant achievements in the prevention of domestic violence. These approaches include fostering gender equality and women's empowerment; and legal reform and strengthening criminal justice system responses. (Harvey et al., 2007; Babaee et al., 2021).

Fostering gender equality is an integral part of the prevention of domestic violence. Women's human rights should be respected, protected, and fulfilled. Legal reform and concrete social policy measures in the areas of education, employment, and social protection are needed to raise women's status, fulfill their rights, increase their access to and control over resources, and ensure that laws do not discriminate against them. (World Health Organization, 2009; Kuskoff & Parsell, 2020; Babaee et al., 2021).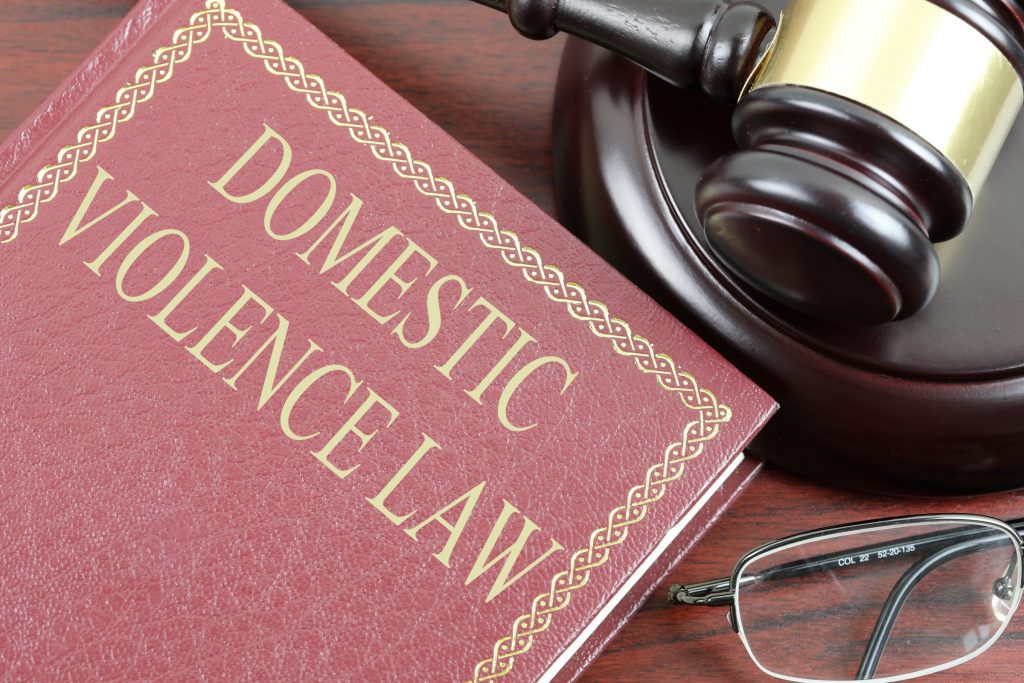 Most criminal justice system responses to domestic violence do not qualify as primary prevention, but rather are focused on intervening once violence is disclosed, to prevent further violence and to facilitate recovery and access to justice (e.g. sexual assault response teams, specialized police units, restraining orders, and pro-charging policies). Although legal protection against domestic violence reinforces non-violent norms by sending the clear message that such acts will not be tolerated, the criminal justice response must include clear laws and policies with effective enforcement; training for police, prosecutors, and judges; and coordinated interagency responses for victims to prevent domestic violence. (Harvey et al., 2007; Tam, Tutty, Zhuang, & Paz, 2016).
Future Implications
In a nutshell, awareness-raising initiatives may be diverse as far as the type of measures and the societal factors that contribute to them are concerned. They can take place in a range of settings, depending on the content and the target audiences. Therefore, communities are encouraged to implement strategies based on the best available evidence and to continuously evaluate whether the strategy is a good fit with the community context and achieving its goal of preventing violence. As we know, future research is always aimed at improvement. Thus, continuous research is needed to understand the effectiveness of strategies and approaches that result in greater reductions in domestic violence.
References
Niolon, P. H., Kearns, M., Dills, J., Rambo, K., Irving, S., Armstead, T., & Gilbert, L. (2017). Preventing Intimate Partner Violence Across the Lifespan: A Technical Package of Programs, Policies, and Practices. Centers for Disease Control and Prevention. https://www.cdc.gov/violenceprevention/pdf/ipv-technicalpackages.pdf
Harvey, A., Garcia-Moreno, C., & Butchart, A. (2007). Primary prevention of intimate partner violence and sexual violence: Background paper for WHO expert meeting May 2-3, 2007. World Health Organization. https://www.who.int/violence_injury_prevention/publications/violence/IPV-SV.pdf
Chapman, A. & Monk, C. (2015). Domestic Violence Awareness. American Journal of Psychiatry, 172:944–945. https://doi.org/10.1176/appi.ajp.2015.15070853
Braithwaite, S. R., & Fincham, F. D. (2014). Computer-based prevention of intimate partner violence in marriage. Behaviour Research and Therapy, 54(2014), 12-21. https://doi.org/10.1016/j.brat.2013.12.006
Miller E. (2017). Prevention of and Interventions for Dating and Sexual Violence in Adolescence. Pediatric clinics of North America, 64(2), 423–434. https://doi.org/10.1016/j.pcl.2016.11.010
Fortson, B. L., Klevens, J., Merrick, M. T., Gilbert, L. K., & Alexander, S. P. (2016). Preventing child abuse and neglect: A technical package for policy, norm, and programmatic activities. Centers for Disease Control and Prevention. https://www.cdc.gov/violenceprevention/pdf/can-prevention-technical-package.pdf
Ball, B., Tharp, A. T., Noonan, R. K., Valle, L. A., Hamburger, M. E., & Rosenbluth, B. (2012). Expect respect support groups: preliminary evaluation of a dating violence prevention program for at-risk youth. Violence against women, 18(7), 746–762. https://doi.org/10.1177/1077801212455188
Makleff, S., Garduño, J., Zavala, R.I., Barindelli, F., Valades, J., Billowitz, M., Marquez, V.I.S., Marston, C. (2020). Preventing Intimate Partner Violence Among Young People—a Qualitative Study Examining the Role of Comprehensive Sexuality Education. Sexuality Research and Social Policy, 17, 314–325. https://doi.org/10.1007/s13178-019-00389-x
Moreno Martín, F., Alvarez, M. J., Alonso, E. A., & Villanueva, I. F. (2020). Campaigns against intimate partner violence toward women in Portugal: types of prevention and target audiences. Journal of Aggression, Maltreatment & Trauma, 29(7), 876-895.
Stanley, N., Ellis, J., Farrelly, N., Hollinghurst, S., Bailey, S., & Downe, S. (2017). "What matters to someone who matters to me": using media campaigns with young people to prevent interpersonal violence and abuse. Health expectations: an international journal of public participation in health care and health policy, 20(4), 648–654. https://doi.org/10.1111/hex.12495
Wakefield, M. A., Loken, B., & Hornik, R. C. (2010). Use of mass media campaigns to change health behaviour. Lancet (London, England), 376(9748), 1261–1271. https://doi.org/10.1016/S0140-6736(10)60809-4
Keller, S.N., Wilkinson, T., & Otjen, A.J. (2010). Unintended effects of a domestic violence campaign. Journal of Advertising, 39(4):53-67.
Battered Women's Justice Project. (2014, January). Public Awareness Campaign: Take a Stand Against Domestic Violence. https://www.bwjp.org/resource-center/resource-results/public-awareness-campaign-take-a-stand-against-domestic-violence.html
World Health Organization. (2009). Promoting gender equality to prevent violence against women. https://apps.who.int/iris/bitstream/handle/10665/44098/9789241597883_eng.pdf
Babaee, E., Tehrani-Banihashem, A., Asadi-Aliabadi, M., Sheykholeslami, A., Purabdollah, M., Ashari, A., & Nojomi, M. (2021). Population-Based Approaches to Prevent Domestic Violence against Women Using a Systematic Review. Iranian journal of psychiatry, 16(1), 94–105. https://doi.org/10.18502/ijps.v16i1.5384
Kuskoff, E. & Parsell, C. (2020). Preventing Domestic Violence by Changing Australian Gender Relations: Issues and Considerations. Australian Social Work, 73:2, 227-235. https://doi.org/10.1080/0312407X.2019.1641529
Tam, D.M.Y., Tutty, L.M., Zhuang, Z.H., & Paz, E. (2016). Racial Minority Women and Criminal Justice Responses to Domestic Violence. Journal of Family Violence, 31, 527–538. https://doi.org/10.1007/s10896-015-9794-7