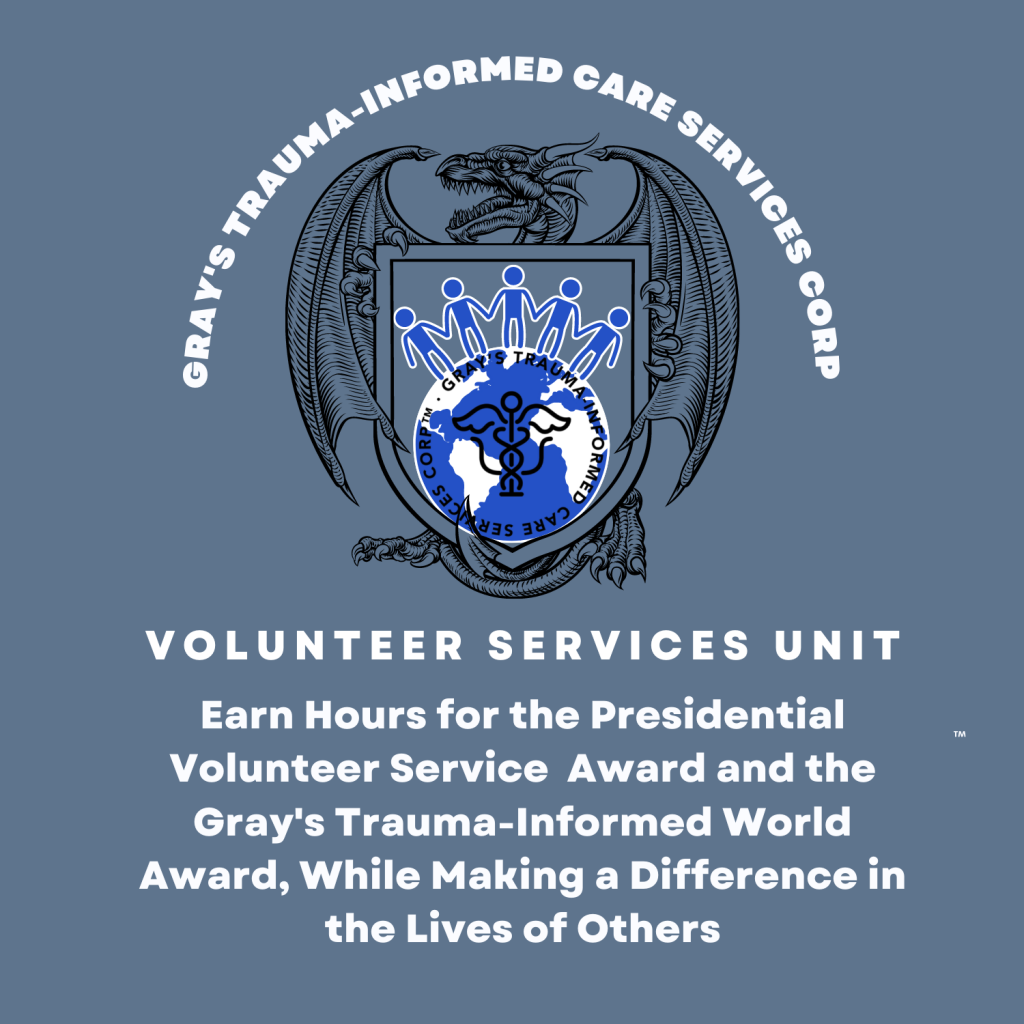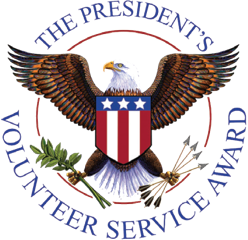 The volunteer services unit at Gray's Trauma-Informed Care Services Corp is looking for dedicated and committed individuals who are willing to donate their time, energy, and skills to victims of violent crimes or the organizations that serve these populations. Victims of violence often deal with a variety of issues and difficulties after leaving an abusive relationship. They may need help with the basics, like, extra food, clothing, or even to have upkeep done on their yards.

The VSU was created to meet the demand for volunteers in need of service hours. Gray's Trauma-Informed Care Services Corp is a certifying organization (CO) and will help enrolled volunteers to accumulate services hours towards the Presidential Volunteer Service Award (PVSA), as well as expand their skillset.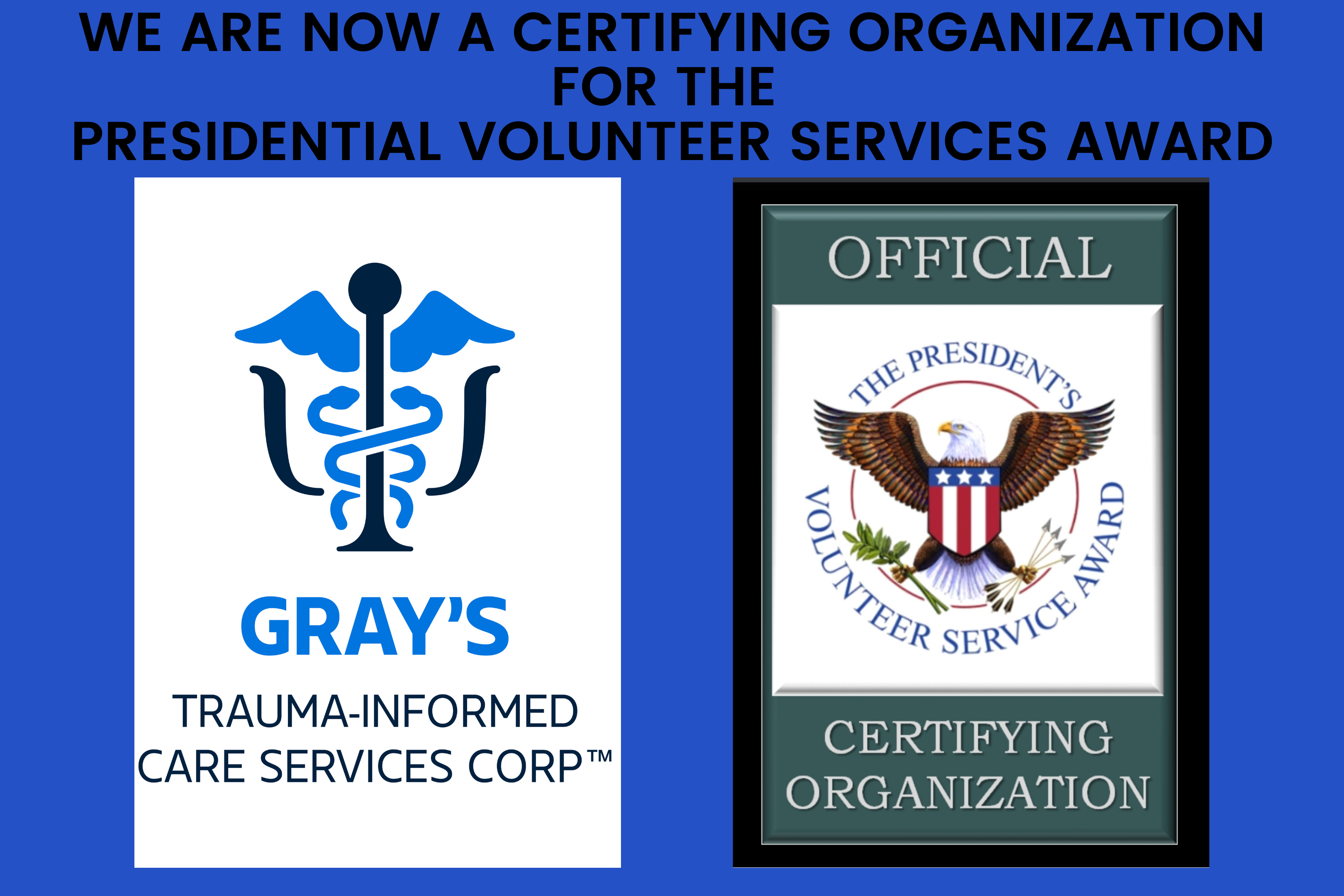 Our volunteers will not only receive documented certified hours, a performance letter, and certificate of volunteer service… but they are also eligible for our Limited Edition, Trauma-Informed World Coin. Our 2″ coin is minted in black nickel, with roped edges. The coin features our logo and a beautifully colored earth in our organizations colors. Sequential numbering is also featured to show the unique number of the limited coinage impression.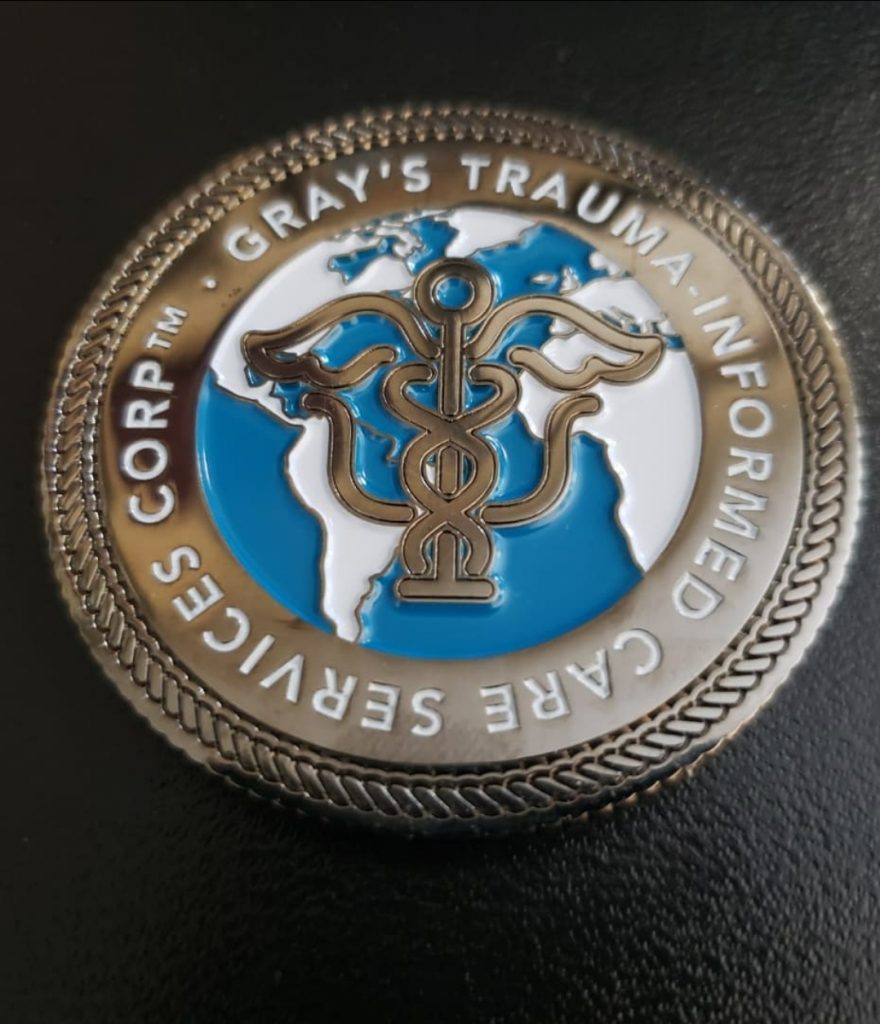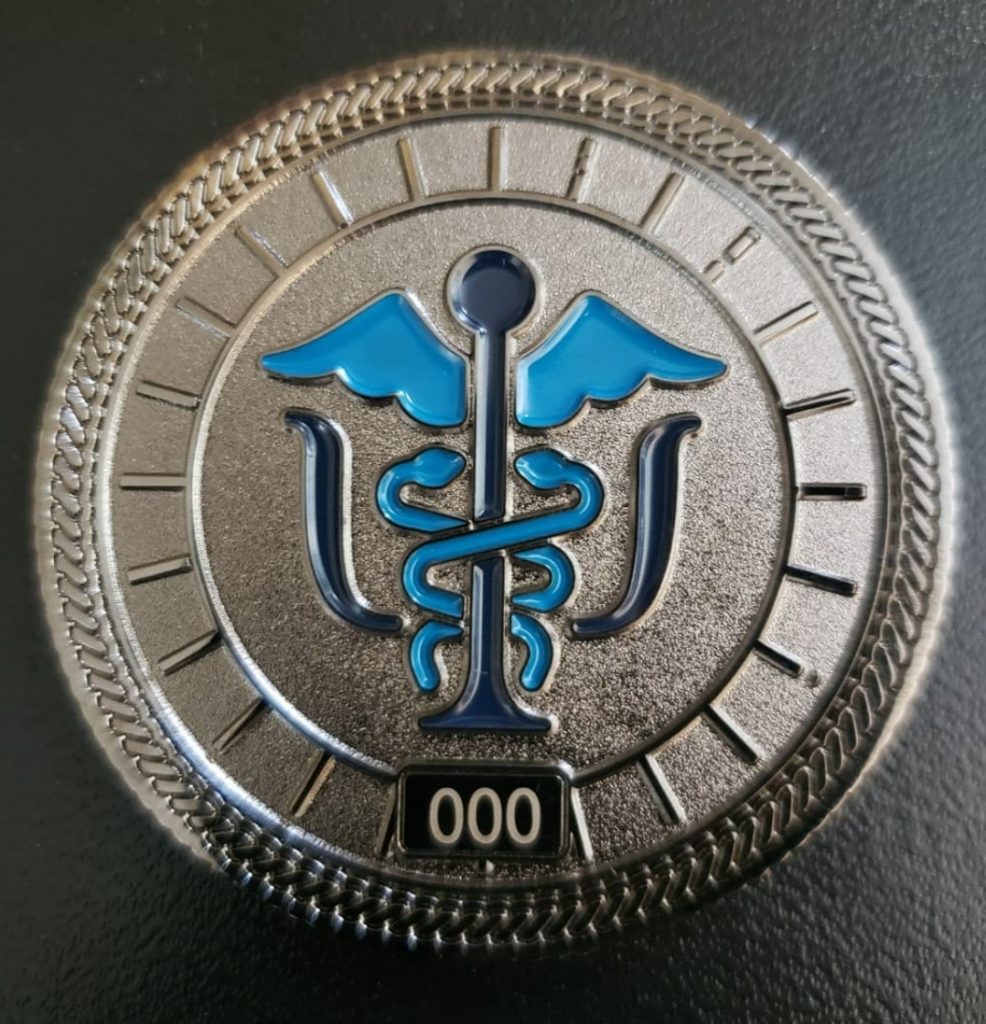 If you are interested in acquiring volunteer services hours with our organization, please contact us at:
volunteer@gettraumainformed.com