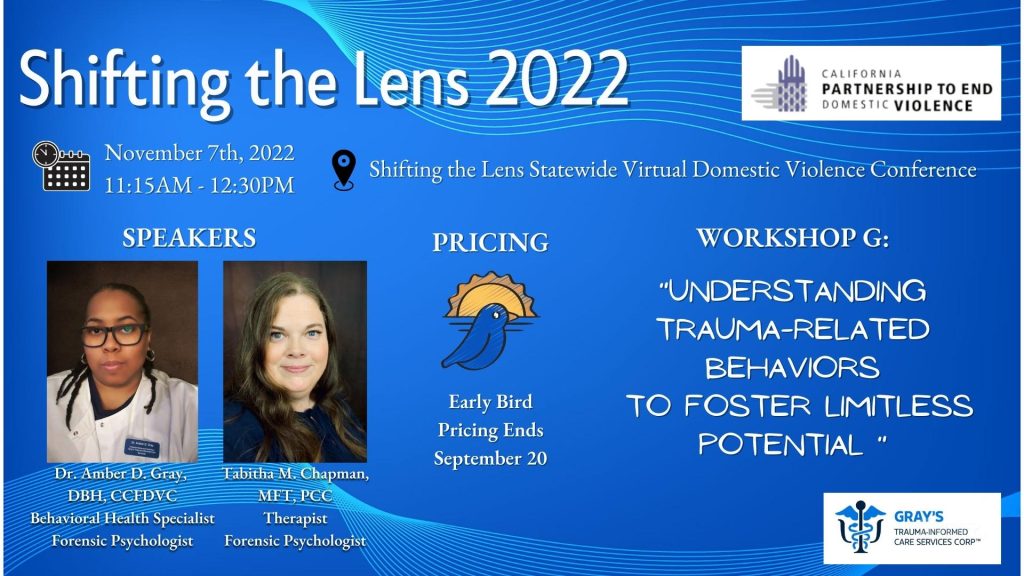 This November 7 – 9th the California Partnership to End Domestic Violence, in tandem with Gray's Trauma-Informed Care Services Corp and many other great organizations, will continue to broaden the focus and engage a larger community to find answers to pressing questions that impact survivors, families and communities. What happens when we shift the lens and look at domestic violence with a broader view that includes discussions with opposing and unified viewpoints?
Victim safety and holding those who harmed accountable have been central figures in the domestic violence field over the last few decades. As a result, we've seen significant expansion in crisis responses and legal interventions. When we look at a snapshot depicting our statewide response to domestic violence, these crisis responses and legal interventions appear as the predominant images in our picture.
This expansion has also become part of culturally responsive prevention efforts. Evidence has shown that working collaboratively leads to more effective and sustainable solutions. Collaborative efforts that bring community partners together have a greater impact across communities. Recognizing that domestic violence is one of many interconnected forms of systemic oppression, we must work together across multiple systems and social justice movements.
We know that domestic violence is a systemic pattern of behaviors that uses threats and/or acts of violence that can be physical, emotional, psychological, sexual, and financial to establish and maintain power and control over another. Beliefs and behaviors are learned, grounded, and protected by social and cultural systems. At this year's conference we will attempt to address this multidimensional societal trauma that occurs in the home, but has a domino effect into our schools, our communities, cities, state, nationally and globally. We will also explore the facets of domestic violence that don't just occur in a silo, but are created and nurtured through social determinants of health, adverse childhood experiences and living in a society that values power and dominance, as well as many other factors.
INTEGRATED PHYSICAL & BEHAVIORAL HEALTH ALLIANCE:
WOMEN'S MENTAL & PHYSICAL HEALTH SUMMIT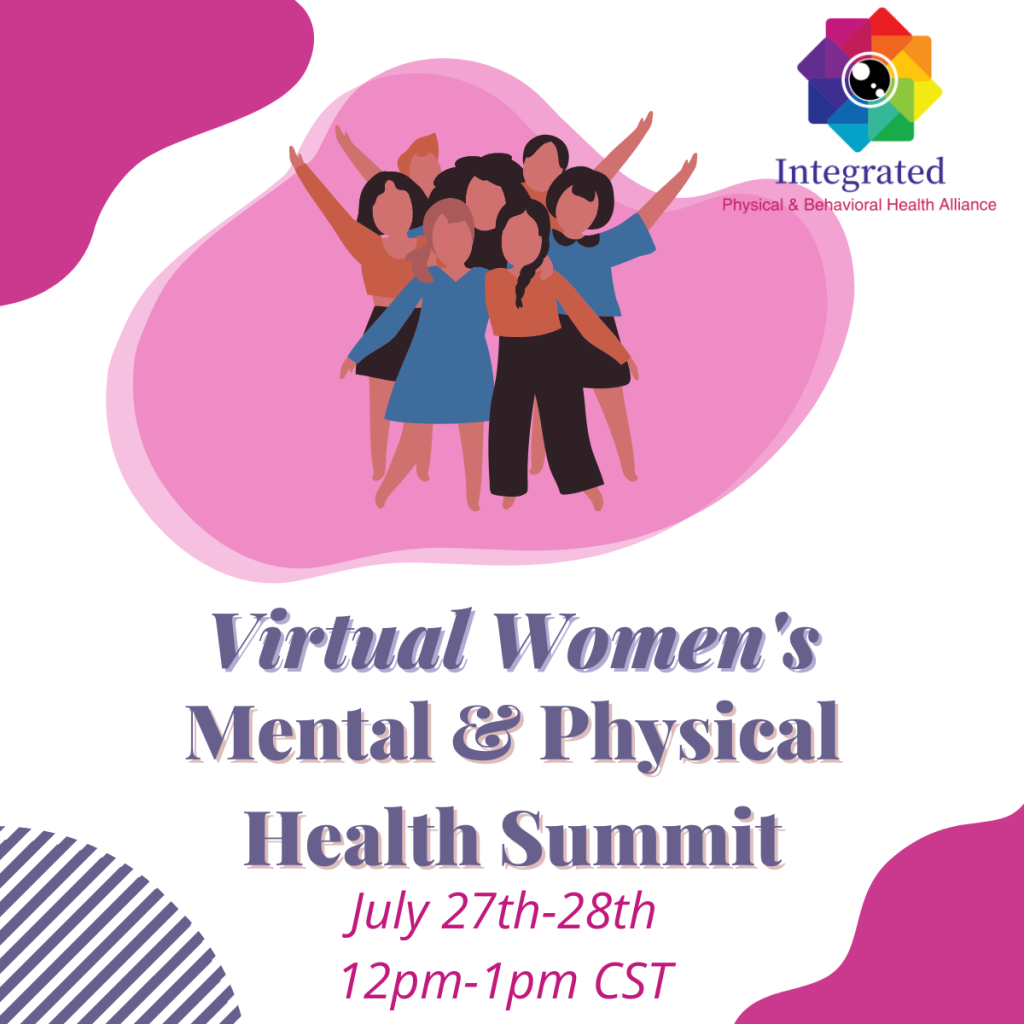 IPBHA will be hosting leaders and experts to discuss women's mental and physical health. Discussions will include topics such as hormone health, fertility health, pre and post-partum depression, and parental burnout. The women's health summit was put together by Dr. Ronke Komolafe, DBH, MBA. The panelist were chosen because their unique specialties in the world of integrated behavioral health, and women's health. It is an event, that is sure to not disappoint. REGISTER NOW: https://bit.ly/3PxWOZI
Who is the IPBHA?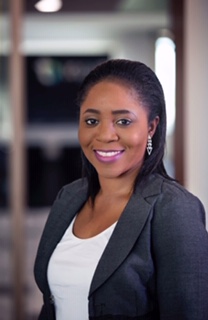 Integrated Physical and Behavioral Health Alliance (IPBHA) aligns and promotes a greater understanding of physical and behavioral health integration through a multi-dimensional perspective of payers, providers, patients, and health care technology. IPBHA drives health care change through, advocacy, innovative technology, thought leadership regulatory reviews of physical and behavioral health integration, evidence-based models, journals, and innovative magazine.
The IPBHA builds Community
Building a community where physical, behavioral health providers, patients, and health care technology leaders and payers can unite to align integrated health resources and advocacy.
The IPBHA creates Integrated Health Solutions
IPBHA has board members and executive advisors with several years combined experience in integrated health from a payer, provider, patient, regulatory and health care technology perspective. We bring diverse experience and solutions to integrating health care through using our five (5) dimension principles:
• Patient
• Provider
• Payer
• Regulatory
• Health care technology
Founded by Dr. Ronke Komolafe, a doctor of behavioral health, the IPBHA works hard to collaborate with organizations like ours, for the betterment of patients and providers. Dr. Komolafe gives a voice to the intersection between physical and mental health. This is why, when she created the summit, our very own Dr. Amber D. Gray, had to accept being invited to speak as a panelist. The IPBHA moves the conversations forward. We hope to see you all there! See below for Summit Details: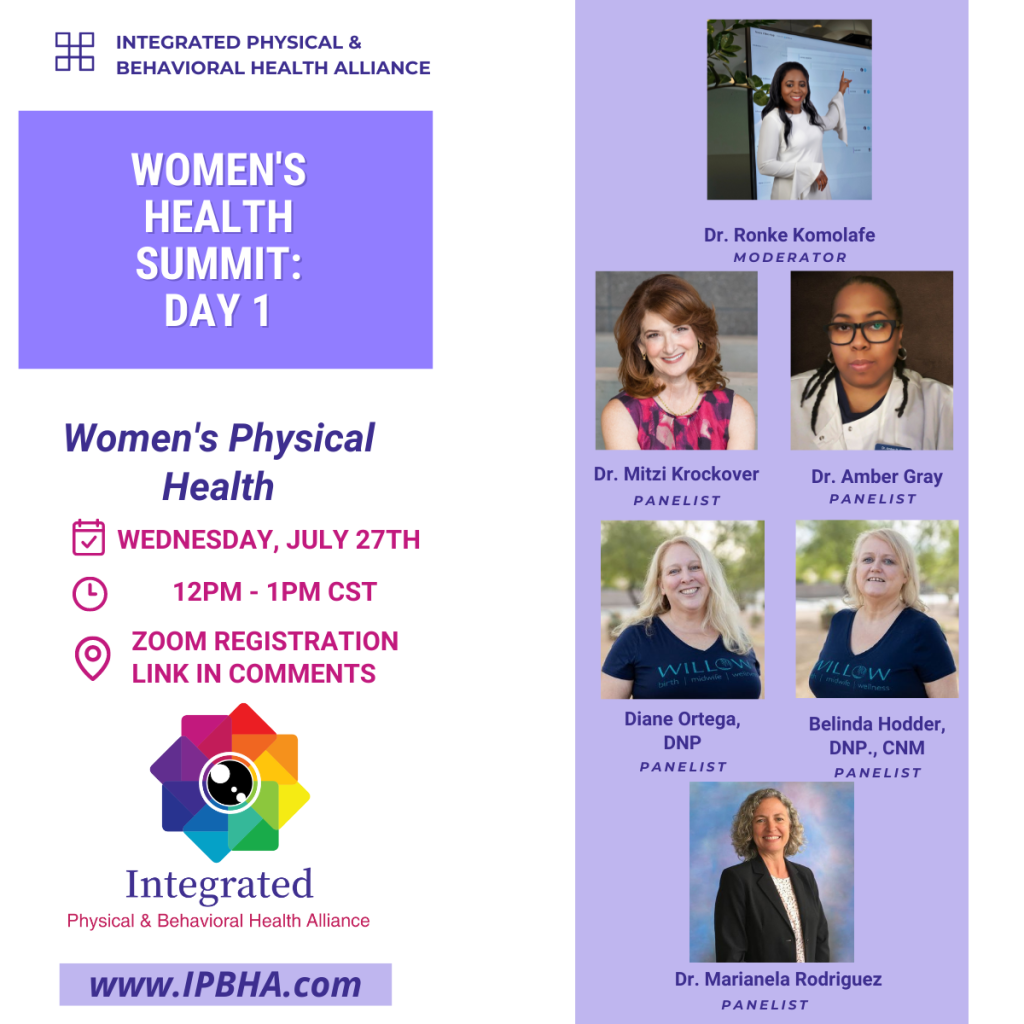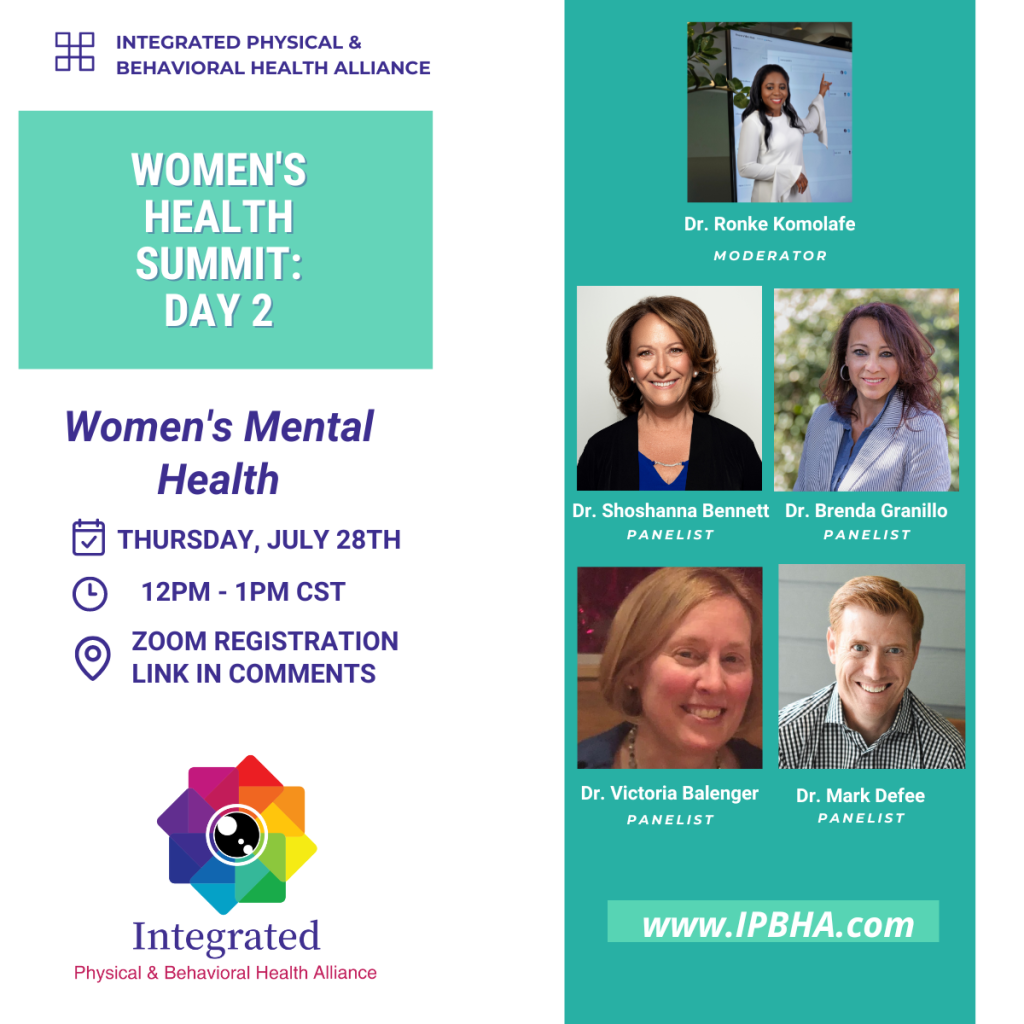 Make sure to REGISTER HERE: https://bit.ly/3PxWOZI