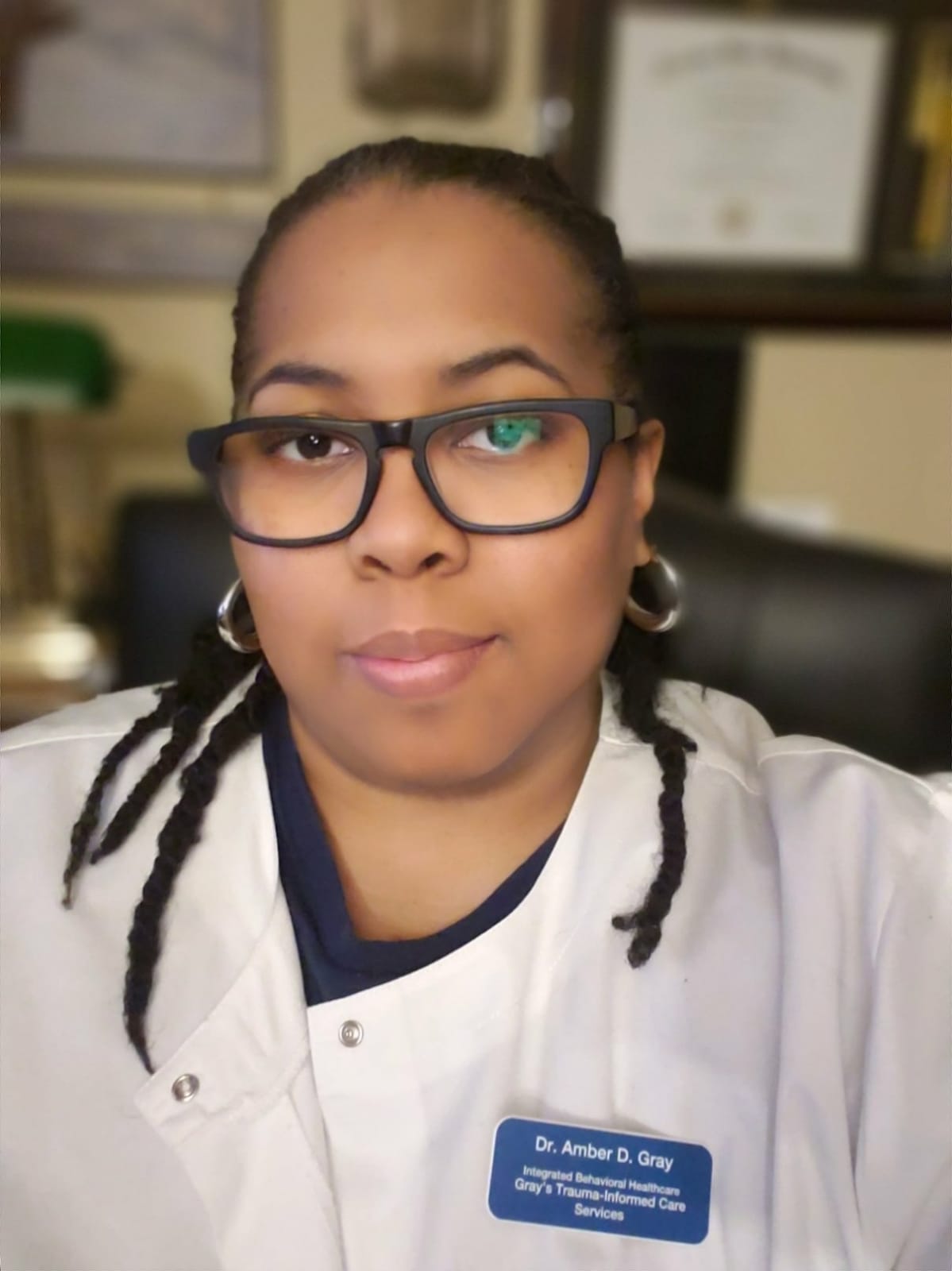 Amber D. Gray, DBH: Amber D. Gray is a graduate of Arizona State University, College of Health Solutions. She is a Doctor of Behavioral Health. She graduated Phi Kappa Phi, in the 15 percentile of her cohort & Summa Cum Laude in her program, while earning a Graduate Certificate in Law Enforcement Administration. She attended California State University San Bernardino, graduating magna cum laude w/high honors, earning a Masters of Arts, Interdisciplinary degree in the schools of Psychology, Anthropology & Criminal Justice. She also attended her undergraduate studies at California State University San Bernardino where she earned a Bachelor's of Arts in Psychology & Anthropology and an Undergraduate Certificate in Women's Studies with an emphasis in women's health and the psychology of women.
Dr. Gray trained at the United States Marine Corp, Marine Recruiting Depot in San Diego, CA, where she did her preceptorship and residency with the Sexual Assault Prevention and Response Department and Naval Branch Medical. During her residency, Dr. Gray conducted a retrospective study on patient wait times for Marines who were victims of sexual assault or rape. She conducted a process and quality improvement and assurance project, resulting in improvements to the departments', providers' and patients' overall satisfaction quotient, as well as reduced patient wait times. As cited by the U.S. News & World Report, Arizona State University ranked #1 in the nation in Innovation, and ranked #17th and #21st in the Nation for the College of Health Solutions.
Dr. Gray founded Gray's Trauma-Informed Care Services in 2017. Her organization focuses on educating providers with the latest evidence-based research for trauma-informed care. She has worked in violence prevention and intervention, as non-sworn law enforcement, for 26, years. She switched her professional career focus to psychobiomedical integrated care four years ago.
Dr. Gray's company networks and collaborates with various organizations to pioneer best practices, methodologies, modalities and treatments for non-sworn law enforcement, law enforcement, mental health, social workers, community healthcare workers and healthcare providers. She currently has six publications and one textbook collaboration. Dr. Gray has received a letter of commendation from the late Senator John McCain for Outstanding and Charitable work in the creation of a battered women's shelter; a congressional award from Congressmen Ken Calvert, in the 42nd district for Outstanding Community Works in Violence Prevention and Intervention; She received the Pioneer in Leadership and Victim Assistance Award, and the Award for Outstanding Work in Crime Victim Advocacy from the National Organization for Victim Assistance (NOVA) and is an award Honoree for the Margery Fry Outstanding Victim Advocate and Edith Surgan Victim Activist Award.
Dr. Gray is specialized in: Public and community health, American Indian health policy, behavior processes, domestic violence, resilience, violence-conflict and human rights, gender violence, women's studies, forensic and correctional psychology, law enforcement administration, situational crime prevention, human/sex trafficking, trauma-informed care, integrated care, patient-centered behavioral health, patient-centered medical homes, quality improvement and assurances and lean six sigma (project & program management).
Currently, Dr. Gray holds credentials as a Clinically-Certified Forensic Domestic Violence and Doctoral Addictions Counselor & Certified Human Trafficking Victim Services Provider. She completed the Opioid Use Disorder (OUD) Education program with an emphasis on Identification, Counseling and Treatment at Harvard Medical School through the (Continuing Medical Education Dept). She is a certified project and program management professional (PMP); She is value stream map, 5S, A3, Kaizens and Hoshin Kanri certified. Finally, Dr. Gray is a certified Lean Six Sigma Green Belt and Certified Six Sigma Black Belt and a Lean Six Sigma Black Belt in Healthcare. Finally, Dr. Gray is a member in good standing of Phi Kappa Phi, Gamma Beta Phi, NSCS, GKIHS, Kappa Delta Pi, Health Occupation Students of America, National Association of African American Honors Program, SCLA and and is the former President of Epsilon Sigma Alpha – Psi Gamma at Arizona State.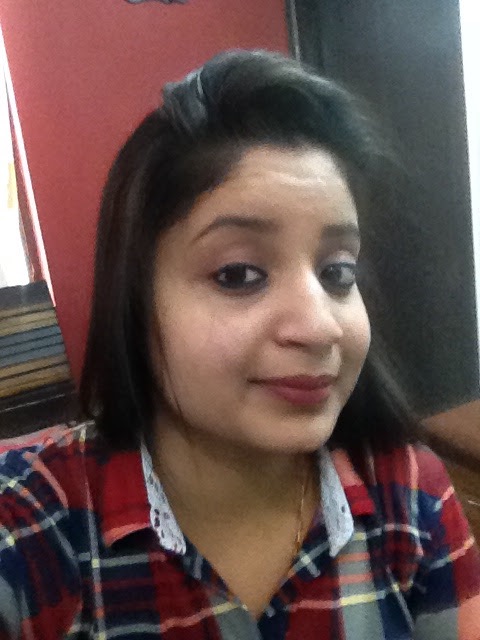 Dr. Anchal Goyal, BDS. Dr. Anchal Goyal is a graduate student attending Liberty University's School of Health Sciences, earning her Master's degree in the field of Public Health. Her educational concentrations are program planning and evaluation in health education, principles of community health education, advocacy strategies for health communication, and organizational ethics. While finishing her degree, she also earned her graduate certificate in Health Promotion. Dr. Goyal is also a dentist. She attended her undergraduate studies at PGIMS University, in India, where she earned a Bachelor's of Dental Surgery with an emphasis in oral health care.

During her working years, Dr. Goyal has done services for non-profit organizations aimed at community-level oral health prevention. She provided clinical services and health education to improve and maintain the oral health of patients. She has also conducted various oral health camps at different schools and villages in order to spread oral health awareness and education to the public. The Indian Dental Association awarded her with a Certificate of Appreciation for outstanding work in the field.

Dr. Goyal began her journey to become a public health researcher and health program officer three years ago. She loves working with communities to improve their health and emphasized prevention and primary care more than tertiary care. Dr. Goyal is currently in her practicum with our organization and was onboard on December 6th, 2021, as a Research/Content Author and Intern. Dr. Goyal also has an internship with Broadstreet working on a COVID-19 Data Project. She works for Broadstreet as an Emergency Data Relief Intern. We are glad to have Dr. Goyal on our team.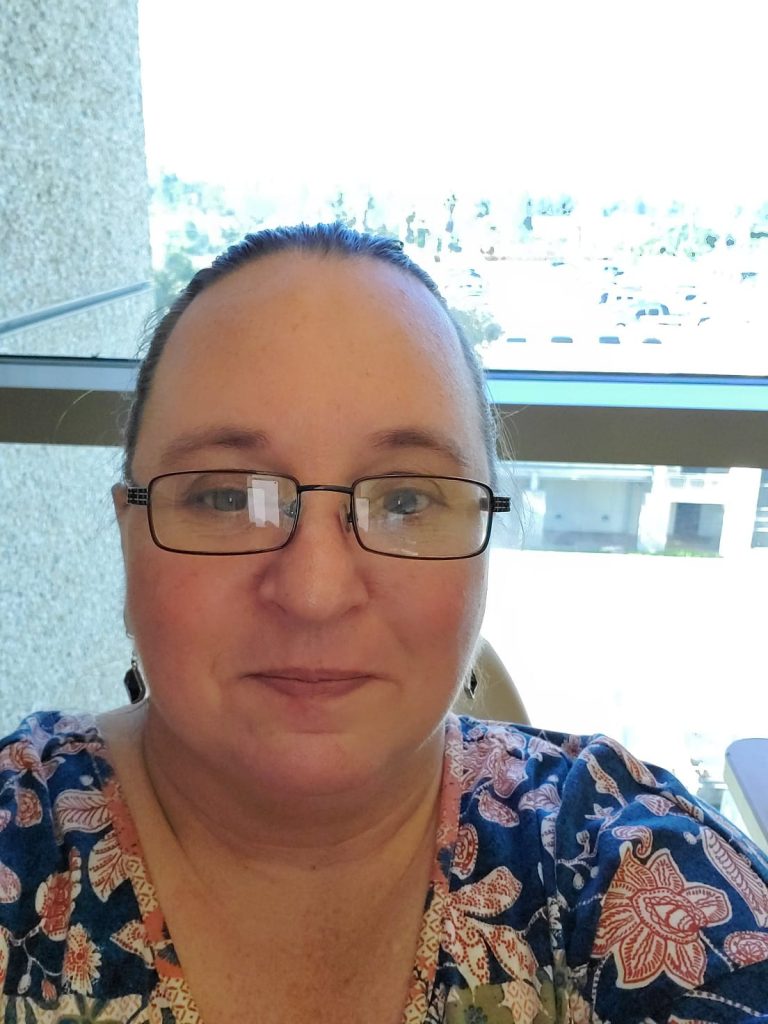 Rebecca A. Ax, SARC, CVA: Rebecca A. Ax is a graduate of California State University, San Bernardino, earning her Bachelor's degree in the field of Psychology. Her educational concentrations were, the psychology of women, domestic violence and sexual assault prevention. While finishing her degree, she also earned her undergraduate certificate in Women's Studies.
Rebecca worked for a brief time in non-profit services aimed at family violence and sexual assault prevention. There she learned some victim services ideologies, advocacy techniques and case management skills. Rebecca left non-profit work and launched her career, as a military civilian service provider. She worked in sexual assault prevention and response, with the United States Army.
As a Victim Advocate, Rebecca excelled at her job. She was integral to many of the changes that the U.S. Army's Family Advocacy underwent. Her Acting Family Advocacy Program Manager, Christina Chavez stated, "Rebecca embraced the Army culture and is focused on assisting Soldiers and Families in need." After four years of working with the U.S. Army, Rebecca transferred to the United States Marine Corp.
At the United States Marine Corp, Rebecca became the Sexual Assault Response Coordinator (SARC), of the Sexual Assault Prevention and Response Program (SAPR). She also earned her status as a Comprehensive Victim Advocate (CVA) with the Department of Defense (DoD) Sexual Assault Advocate Certification Program (D-SAACP). As one of the two SARCs who run the entire program on base, Rebecca was able to achieve military recognition for excellence in her career. She has worked for the United States Marine Corp for more than seven years. In March of 2020, Rebecca A. Ax, was an Honoree for the National Organization for Victim Assistance (NOVA) Exceptional Military Victim Advocacy Award.
Rebecca joined Gray's Trauma-Informed Care Services in March of 2020. She has been a great resource and helps to expand upon the organizations services. Rebecca has been an amazing help, building curricula for service, military, and care professionals. She excels at everything she does and has been a delight to have at the organization.
Tabitha M. Chapman, CVA is a graduate student attending Brandman University. She is also an early childhood development teacher with Tinkergarten, Inc, an international speaker, a researcher, an educator, and a professor at Golden West University, in Huntington Beach, California. She will be receiving her Master's degree in Psychology, with a dual emphasis in Marriage and Family Therapy and Professional Clinical Counseling. She began her journey to become a research psychologist and parenting educator/coach three years ago and has not looked back.
Her parenting research focuses on positive parenting models, methods, and techniques to help families in raising happier, healthier children. In her Master's degree program, Tabitha's concentrations center around family systems, attachment, dialectical and cognitive behavioral therapy orientations.

Tabitha is a certified victim advocate. She is also concentrating her research and advocacy ideologies on helping families to develop acceptance and communication techniques that foster growth and positive outcomes. Tabitha is currently in her practicum, working directly with therapy clients under supervision with Life Source Affordable Counseling Services in Riverside, CA.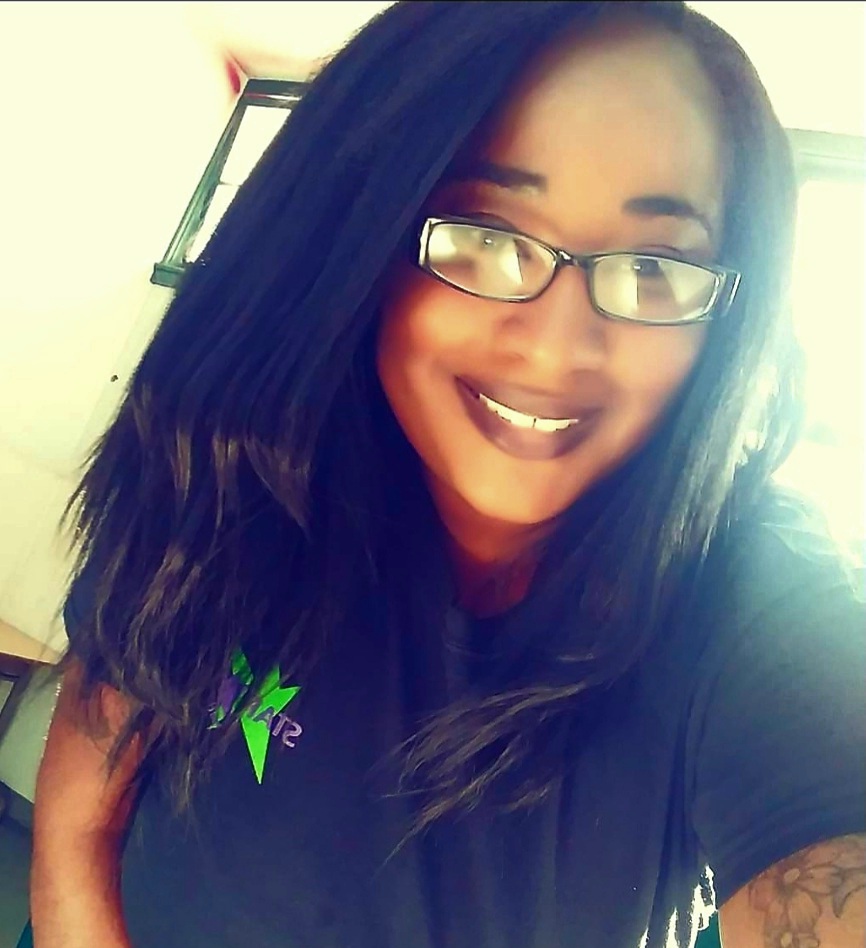 Jennifer James, DSP-I, DSP-II, RA-Intern is currently attending, West Los Angeles City College, where she is a psychology major. Her concentration is on children with special needs and at-risk youths. Jennifer aspires to continue in her studies to become a psychologist and have a burgeoning career as a mental healthcare professional.
During her training and working years, Jennifer has done services for many organizations. One of these organizations was Easter Seals, where her supervisor awarded her for outstanding work in the field. Jennifer loves working with children. Currently, she works with children who are autistic, hearing impaired, have down syndrome, or are non-verbal. She plans on expanding the populations she services to children in foster care, shelters and group homes. Jennifer is also planning to expand her career skills by learning art therapy modalities, school enrichment techniques like cooking and theater for children in kindergarten through 5th grade.
Jennifer began her Research Assistant Internship with our organization and was on-boarded on August 1st, 2020. Currently, she is the CEO of C.R.A.F.T, a children's learning and development agency based in Los Angeles County. Jennifer has been a welcomed addition to GTICS family.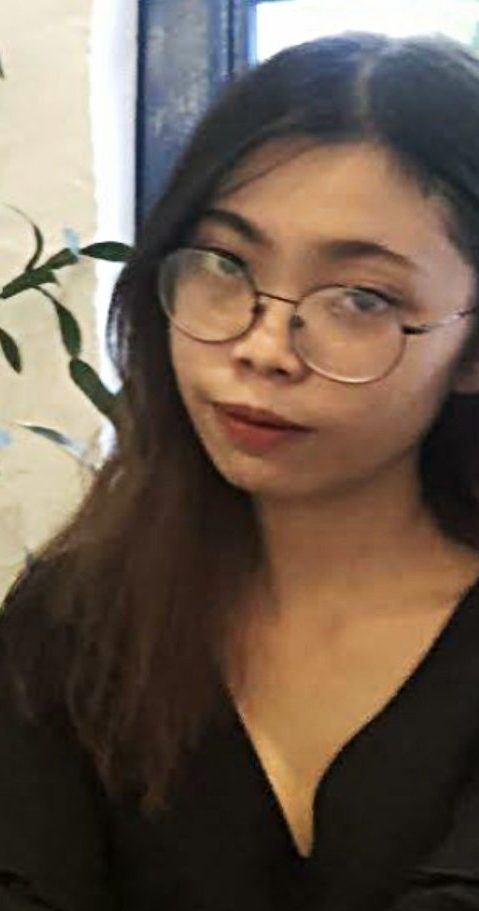 Lily Nguyen Phuong Tu, Social Media Manager and Content Editor manages the imaging, brand, content narrative and focus for Gray's Trauma-Informed Care Services Corp. Working out of Ho Chi Minh, Vietnam, Lily manages several business via the internet. Talented, skilled, and savvy, Lily's specialty is digital marketing.
She makes use of the internet, social media, marketing research, and other avenues to reach consumers. Using her expertise and skills, Lily works hard to get to know what an organization wants. She creates content and digital marketing techniques to showcase the organization's talents and skills.
Without digital marketers, like Lily, organizations would have a difficult time maintaining a strong presence. You can find Lily at @belilyne on instagram. Lily officially joined our organization in October of 2021. She has been an amazing addition to our team.