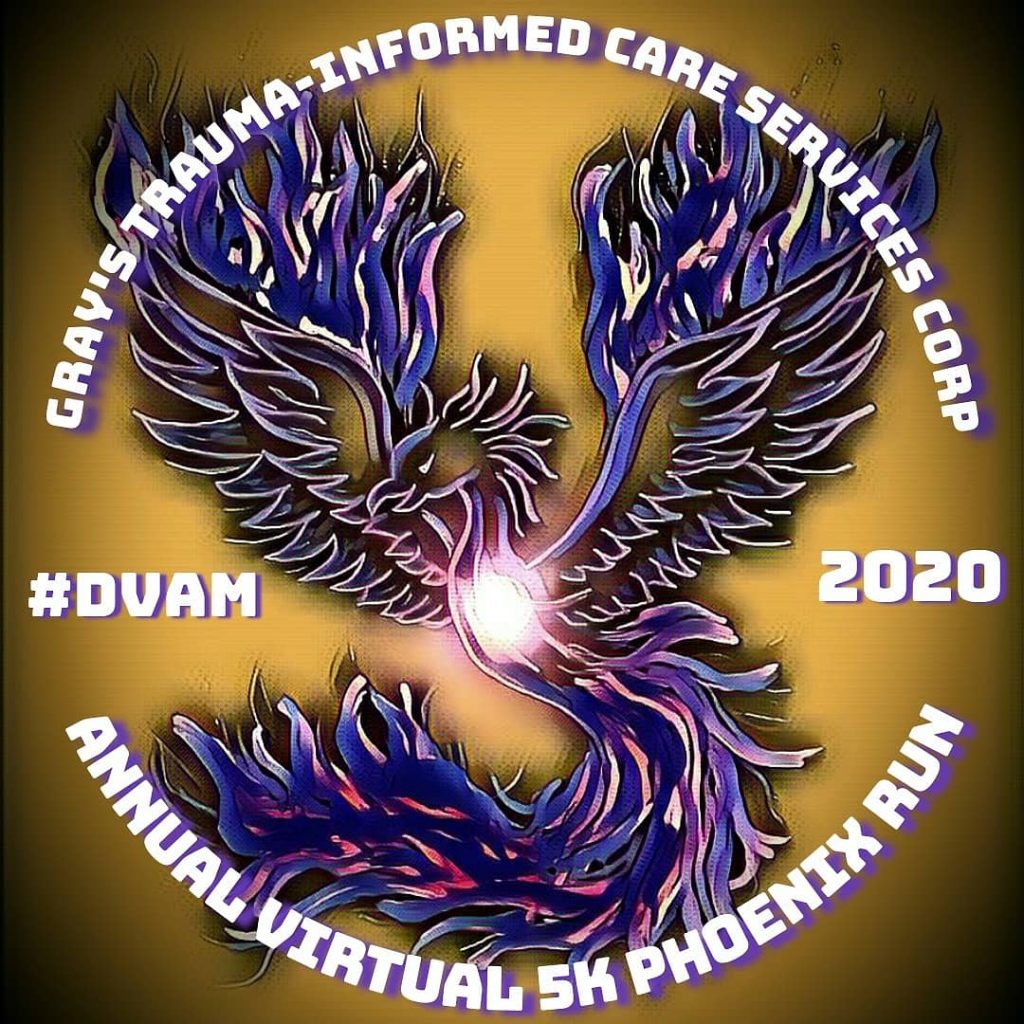 This year, like every year since our organization began, we held our annual virtual 5k Phoenix Run. We are thankful to our usual participants and partners who worked hard to make this event happen, despite the current circumstances. This year, this event meant more than it has any other year before.
As our nation battles the coronavirus, domestic violence counselors, victim advocates and healthcare providers are seeing an uptick in domestic violence incidents. These incidents have become even more destructive and life-threatening to victims. From incidents where abusers are forcing their victims to go out into the world unmasked, forcing them to lick handrails outdoors, or even telling their children that they are the cause of the coronavirus, domestic violence has become brutal during the 2020 pandemic.
Like many other agencies and partners, we are working diligently to raise awareness and "End the Silence to Stop the Violence." It is not easy though. Many people either do not know or do not have enough awareness of the gravity of domestic violence in the United States of America. This is why we have hosted our annual Phoenix Run every October for Domestic Violence Awareness Month (DVAM), since 2017.
There have been some great policy changes that have taken place this year. Still, there is so much work left to be done. There are still several days left in October, you too can do your part to raise awareness about Domestic Violence. We can defeat this plague on humanity. Domestic Violence is never okay.